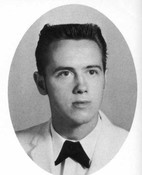 Tribute & Message From The Family
Jimmy was born on July 23, 1943 and passed away on Sunday, May 11, 2008.
Jimmy was a resident of Cullowhee, North Carolina.
He retired from Champion International with 21 years of service.
He is survived by his wife of 17 years, Susan Watson Clampitt; a son, Les Clampitt and his wife, Cathy, a step-son, Chuck Smith and his wife, Lori; a daughter, Stacy Henson and her husband, Jimmy, two step-daughters, Lora Cox and her husband, David, and Joy Wright and her husband, Rick; two sisters, Edith Buchanan and Shirley Bailey; a brother, Clifton Clampitt and his wife, Jean.