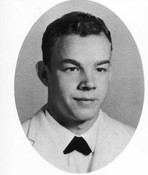 No obituary was found for Larry. If you know of one, please forward it to James Rice to include here.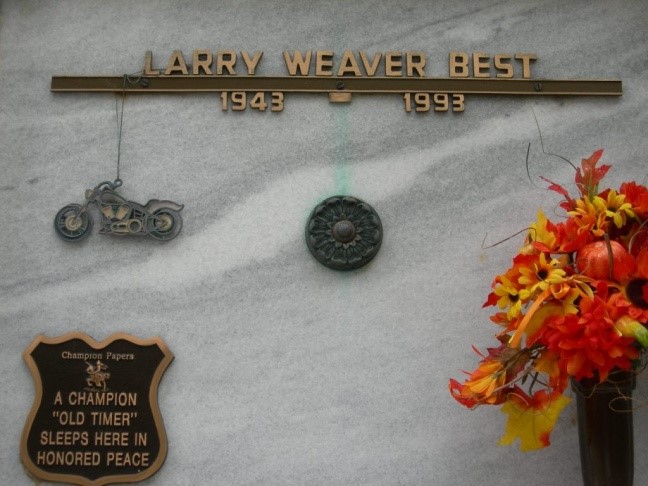 Larry Weaver Best July 11, 1943 — July 26, 1993
Larry was born in Haywood County NC and resided there for his lifetime. A 1962 graduate of Canton High School, he worked for Champion Paper Co.,
His parents were Fred Best and Kate Robinson Best.
He is survived by two daughters, Carla Holcombe of Clyde, NC., and Lisa Hardin of Dennard, AR. A sister, Nancy Best Jackson of Canton and three grandchildren.
Larry was an avid Harley Davidson rider and was a member of Harley Owners Group,, Hog Club, a local chapter of Blue Ridge Thunder, a Harley Club.
He was a long time member of Beaverdam Baptist Church.
He is interred in Crawford/Ray Mausoleum.
Fellow workers were Pall Bearers:
Danny Jackson
Van Inman
Johnny Sutton
Buzz Sawyer
Daryl Beachum
Tim Jackson