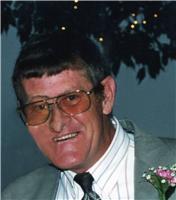 HENDERSONVILLE-Robert "Bruce" Trantham, age 70, passed away on Tuesday, April 7, 2015 at Pardee Memorial Hospital.A native of Haywood County, he was the son of Fred Clifford and Pansy Young Trantham Medford (Lewin) and preceded in death by a sister, Carolyn Pace (Jerry). He retired from Dayco as a supervisor with more than 30-years service and loved spending time with his family. He also loved to fish and spent many a day caring for the squirrels and birds around his home. Bruce even talked to the bears, of course only from the safety of his house. He was a member of Mud Creek Baptist Church. He is survived by his wife of 16 years, Kathryn Taylor Trantham; two daughters, Robin Nelson (Terrell) of Beulaville, North Carolina and Tonya Brooks (Grady) of Upatoi, Georgia; stepsons, Rick Taylor (Cindy) of Duncan, South Carolina, Keith Taylor (Kathy) of Greenville, South Carolina, and Andy Taylor (Lynne) of Mooresville, North Carolina; a sister, Frieda Towe of Waynesville; a brother, Tom Trantham (Shirley) of Weaverville; 10 grandchildren; and 8 great-grandchildren.A memorial service will be held at 12:00 Noon on Thursday, April 9, 2015 in the Waynesville Chapel of Wells Funeral Home. The family will receive friends one hour prior to services at the funeral home.Memorials may be made to the American Cancer Society, 120 Executive Park, Building 1, Asheville, NC 28801.For those who desire, an on-line memorial register is available at "Obituaries" at "www.wellsfuneralhome.com" Funeral Home - See more at: http://www.legacy.com/obituaries/blueridgenow/obituary.aspx?n=robert-trantham-bruce&pid=174579282&fhid=5957&eid=sp_shareobit#sthash.SHwEMovn.dpuf
Robert Trantham
http://themountaineer.villagesoup.com/p/robert-bruce-trantham/1329371
Loving Husband, Father, Grandfather
HENDERSONVILLE — Robert "Bruce" Trantham, 70, passed away Tuesday, April 7, 2015, at Pardee Memorial Hospital.
A native of Haywood County, he was the son of Fred Clifford and Pansy Young Trantham Medford (Lewin) and was also preceded in death by a sister, Carolyn Pace (Jerry).
He retired from Dayco as a supervisor with more than 30 years of service and loved spending time with his family. He also loved to fish and spent many a day caring for the squirrels and birds around his home Bruce even talked to the bears, of course only from the safety of his house. He was a member of Mud Creek Baptist Church.
He is survived by his wife of 16 years, Kathryn Taylor Trantham; two daughters, Robin Nelson (Terrell), of Beulaville, and Tonya Brooks (Grady), of Upatoi, Georgia; stepsons, Rick Taylor (Cindy), of Duncan, South Carolina, Keith Taylor (Kathy), of Greenville, South Carolina, and Andy Taylor (Lynne), of Mooresville; sister, Frieda Towe, of Waynesville; brother, Tom Trantham (Shirley), of Weaverville; 10 grandchildren; and eight great-grandchildren.
A memorial service will be held at noon Thursday, April 9, in the Waynesville Chapel of Wells Funeral Home. The family will receive friends one hour prior to services at the funeral home.
Memorials may be made to the American Cancer Society, 120 Executive Park, Building 1, Asheville, NC 28801.